KOSHOJI TEMPLE
It is said that this is the temple founded by Priest Ippen,the founder of the Jishu sect, at the site where he camped out when he tried to enter Kamakura to teach Buddhist invocation and was surrounded and thwarted by the security forces of then Regent Tokimune Hojo.
The transom of the temple gate bears a"cross crest"that signifies the Christian cross,and the tradition of the temple having accepted secret Christians is still heard.
There are many alpine roses around the main hall;therefore,the temple is aiso called the"Alpine Rose Temple." Ina ddition,visitors can enjoy seasonally blooming flowers including Japanese bush clover,Thunberg's meadowsweet and weeping forsythias.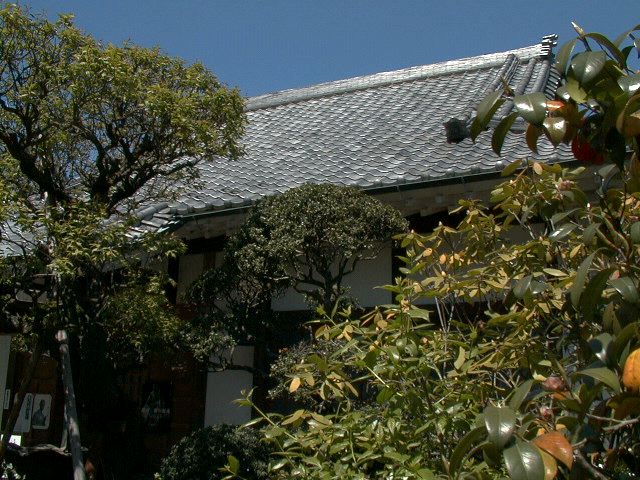 A red bird is provided here